Tikkun Olam is the social action arm of Temple Beth Abraham. Tikkun Olam, literally means, "to heal the world." The mission of TBA's Tikkun Olam team is to inform, engage, and mobilize our members to build a better world. They do this globally and locally, as Jews, as citizens, and as members of the global community. Projects range from donating to local food pantry, to supporting efforts to transform food distribution methods around the world. From bringing food and supplies to homeless people in NYC, to rebuilding communities hit by natural disasters nationwide. From writing a check, to swinging a hammer, to calling a Congress person.
The co-chairs of the Tikkun Olam Team are Melissa Baer and Andrea White.  You may reach them at tikkunolam@tba-ny.org
---
 We are planning Tikkun Olam activities for 2017-2018. If you have an idea or cause you are passionate about, please send us an email!
---
Tikkun Olam Introduces
Monthly Mitzvot
We will offer easy to perform Mitzvot every month
focusing on a particular Jewish value.
For October, we will focus on ON HONORING GOD'S CREATIONS.
Ahavat HaBeriot Love of All God's Creations אהבת הבריות
These Mitzvot are based on the idea of Pursuing Justice by Caring For The Most Vulnerable
---
Monthly Mitzvah
Sunday, October 22 – 11:00am-12:00pm
Welcome Gift Bags for Hope's Door
Join us right after Religious School as we work together to create Gift Bags for the children at Hope's Door, a domestic violence shelter.
Please sign up to bring one or more needed items for the gift bags.
RSVP requested: tikkunolam@tba-ny.org
---
Crafts for a Cause
Meetings take place at TBA from 10:30am to 12:00pm in the Cocktail area.
Upcoming meetings:
October 20, 2017
December 1, 2017
We make beautiful things for various causes and at the same time have fun knitting together.
We will be preparing scarves and shawls for the DOROT Winter Package Drive. We have the supplies but any donations of yarn and knitting needles are always appreciated. For further information, please email Joyce Licker: craftsforacause@tba-ny.org
Crafts for a Cause received a lovely thank you from Hope's Door.  Click here to read it!
---
TBA Cares
TBA Cares provides meals for congregants who have lost loved ones. Volunteers stand ready to help set up or clean up at shiva, to shop for someone who is ill or recovering from surgery, or to provide a congregant a ride to or from a doctor appointment or the synagogue for an event or services.  Contact tbacares@tba-ny.org if you need assistance or if you wish to volunteer.
---
HAVORAH Jewish Harvest Holiday Celebration
October 10, 6:30pm-8:30pm
Havorah is a program of Westchester Jewish Community Services (WJCS) that celebrates Jewish life, holidays and traditions for individuals with disabilities and their families.
This event celebrates Sukkot and Yom Kippur, the holiest day of the Jewish year. We will share in prayerful singing, candle lighting, blowing the shofar and more.
RSVP Required by Monday, October 2 to havorah@wjcs.com or (914) 761-0600 x124
---
UPSTANDER INTERVENTION WORKSHOP
October 15, 3:00pm-5:00pm at Woodlands Community Temple
Responding to Bigotry
What do YOU DO when:
You see a person being harassed or attacked because of his/her ethnicity?

A relative or friend makes bigoted remarks
Temple Beth Abraham has partnered with First Community Church of the Nazarene, Sisterhood of Salaam Shalom (Westchester 2 chapter), and Woodlands Community Temple to bring instructors from the Center for Anti-Violence Education to help us explore the range of responses available to us when responding to bigotry.
$10/person for sponsoring organizations.  
$5/high school or college student.
Register at  wct.org/upstandertraining
Woodlands Community Temple
50 Worthington Road, White Plains
Workshop is limited to 100 participants, so register toda
---
Women's Circle: Special Guest Speaker from MOSAIC
October 27, 5:45pm
Diana Kauffman Schutt is an inspirational speaker and advocate for transgender rights.  She will share her journey as the parent of a transgender teenage daughter, and answer any questions you may have.  
Friday Night Reform Services: Special Guest Speaker from MOSAIC
October 27, 7:30pm
Join us as we celebrate Shabbat and welcome guest storyteller, Alyx,  who will share her story about being a Jewish transgender teen.
---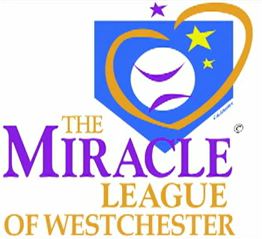 Miracle League of Westchester Annual Halloween Festival
October 28, 11:00am-3:00pm
We have partnered with the Miracle League of Westchester to help them provide a very special Halloween on  October 28 from 11:00am-3:00pm at their Field of Dreams at Ridge Road Park, 287 Ridge Rd, Hartsdale NY 10530.   The Miracle League of Westchester is a non-profit organization created to give Westchester children and adults with disabilities the opportunity to play baseball a team member in an organized league.
If you are interested in volunteering, please email us: tikkunolam@tba-ny.org
---
This month we are collecting Diapers (all sizes, but especially 4, 5, 6 and pull-ups) and Wipes for My Sister's Place
Due to the ongoing need in Puerto Rico, our Diaper and Wipes drive will be sent to Puerto Rico NOT My Sister's Place. 
---
Other ways to help in October:
HIAS
Bringing the lessons of HIAS' history and Jewish ethics and experience to its commitment to serve refugees and other displaced persons of concern around the world, HIAS stands for the following values: Welcoming, Dignity and Respect, Empowerment, Excellence and Innovation, Collaboration and Teamwork, and Accountability.  Find out how you can help refugees by going to: www.hias.org/take-action
(Introduction to the Global Refugee Crisis Through a Jewish Lens
Rabbi Rachel Grant Meyer, Director of Education at HIAS
October 26, 7:00pm at the JCC Manhattan, 334 Amsterdam Ave, NYC
This event is open to the public and costs $15. Register here.
Join Rabbi Rachel Grant Meyer, Education Director For Community Engagement at HIAS, for an interactive session on the global refugee crisis and the Jewish values that underpin our imperative to act and take action in support of refugees worldwide. 
---
My Sister's Place Annual Fall Luncheon/Fundraiser
Featuring a panel of experts
Human Trafficking: A Decade of Westchester Stories
Thursday, October 26, 11:30am, Brae Burn Country Club, Purchase
Tickets start at $175/person
http://mspny.org/fall-luncheon/ for more details.
---
THANK YOU!    TODAH ROBAH    תודה רבה
To the volunteers who came out early on Sunday, September 10 to pack fresh food for the Food Bank for Westchester's Senior Grocery Program.  
Seniors make up over 22% of the county's population at risk of hunger. Getting nutritious food to seniors is one of the goals of Food Bank for Westchester. Currently, there are 18 individual Senior Grocery Distribution Sites.  Our volunteers packed potatoes, onions, parsnips, avocados, plums and clementines.  Thank you:
Dave G., Max G., Bella G., Marianne L., Bailey L., Michael S., Jill A., Jared S., Steve C., and Josh C.; not pictured: Doug B. and Evan B.
To the volunteers who joined us to make 100 soup in a jar kits –and to the volunteers who donated the cans of tomatoes that were donated with them.  The kits and tomatoes were donated to the Community Food Pantry of Sleepy Hollow and Tarrytown
Jen B., Sadie B., Doug B., Evan B., Jeremy B., Leah B., Jonathan G., Kira G., Julia G., Becca G., Michael K., Kimberly M., Annelia R, Victoria R., Jane R., Risa S., Ava W., Gavin W., Cydney W,. and Jamie W.